welcome!
I am really happy to meet you
Hello ! My name is Alessandra, the founder of Send Love from Paris.
I am An Italian Architect, born in Sweden, raised in Italy, living in Paris.
The idea that pushed me to start this project is very simple : to help people express their feelings, in a memorable, unique, beautiful way.
It's not always easy to get vulnerable and open up to a partner, a crush, an ex partner, a mom, a son, a dear friend…
Here at "Send Love", we help those brave hearts to do it with the help of some refined, Parisian style.
Beauty and lot of Love from Paris.
Alessandra
Founder
From Italy
Architecture – Interior Design – Entrepreneurship
Have you ever had a penpal before?

Oh, oui ! Actually, I had several penpal friends, back in my childhood and teenage years. I used to send them letters and postcards during the summer or during the school season, if we were living in different cities. I actually still have a pile of those letters saved in a box somewhere…


When did you learn to handwrite cursive? 
Elementary school was the nursery of my handwriting passion. Thank you Signora Bardella (my elementary teacher) for introducing me to the nicest calligraphy style ever!


What is your favourite Classic Letter and why?
Josephine. It's definitely Josephine. That combination of colours was the first letter style that I have ever created– a bespoken project for a client living in Norway. To me, pink stationary and gold wax,  is "always a good idea". To quote Audrey Hepburn: "Paris is always a good idea!"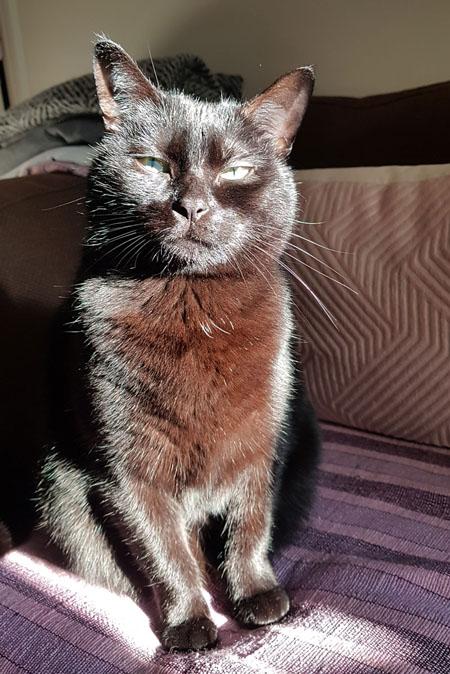 Loulou
Official Mascot
From Paris
Napping, Photo-Bombing
Loulou is our beautiful Bombay cat sidekick: 100% Parisienne and an integral part of the team here at Send Love from Paris.
She lives in a cozy, cute 5th-floor apartment in the 5th arrondissement of Paris, where she keeps a watchful eye over the neighbor's rooftops.
This sweet kitty keeps a rigorous routine, rotating between afternoon naps and photo-bombing the photo sets.